Protecting your people and business during the Corona virus? IoT can help."
Events surrounding the Corona virus are unfolding with astounding speed. T-Systems can help you keep up with its Internet of Things (IoT) offerings which are scalable, automated and have seen explosive growth in industries such as automated manufacturing, logistics, healthcare and asset management. Click here for more information on these solutions that will help you manage in these unprecedented times.
Any of these solutions can be implemented with a 60-day free trial. Times of crisis require focus and execution. Fill out the contact form below to get started now!
Shipment and Asset Monitoring
Given the current crisis, shipping and logistics are more important than ever. A logistics solution that allows real-time transparency, tracking and condition monitoring of goods in transit provides a competitive advantage. Monitor location, temperature, tampering, humidity, light, pressure, change of position, and/or movement with our end-to-end tracking, tracing, & monitoring solution.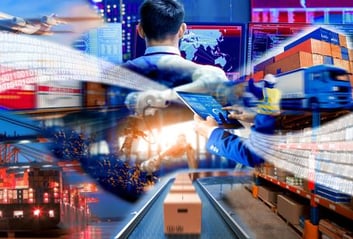 Start your free 60 day trial